Scag zero turn mowers are the best on the market because they offer a variety of features that make lawn care a breeze. With a powerful engine and a smooth, precise cutting deck, Scag zero turn mowers can tackle even the toughest grass with ease.
One of the standout features of Scag zero turn mowers is their durability and longevity. Built with heavy-duty components and sturdy construction, these mowers are designed to withstand years of use without breaking down. They also require minimal maintenance, so you can spend more time enjoying your beautifully manicured lawn and less time worrying about repairs.
Scag zero turn mowers also offer exceptional maneuverability, thanks to their zero turn radius design. This allows you to easily navigate around obstacles and tight spaces, ensuring that you can get to every corner of your lawn with ease.
In addition to their practical features, Scag zero turn mowers are also stylish and visually appealing. With a sleek, modern design and a variety of color options to choose from, you can choose the perfect mower to match your personal style.
Overall, Scag zero turn mowers offer the perfect combination of power, durability, and style, making them the best choice for anyone looking for a top-quality mowing experience. So, if you want to make your lawn care easier and more efficient, consider investing in a Scag zero turn mower – you won't be disappointed!
TURF TIGER II
The Apex Predator
It's time for you to rise to the top of the food chain and tame turf with the Turf Tiger II™, a machine that's tougher than any job you can throw at it. Engineered for superior durability, productivity and comfort, the Turf Tiger II gives you the edge over whatever nature throws at you while leaving you ready to take on the next challenge.
CHEETAH II
Outclass. Outperform. Outrun.
In your world, it pays to become more swift, agile and powerful. Make it a reality with the quick and precise Cheetah II™, a machine that devours jobs at a pace you've only dreamed of while delivering an unmatched quality-of-cut and incredibly smooth ride. With the Cheetah II, you'll never be caught from behind.
TIGER CAT II
Claim Your Territory
The power of a tiger with the swiftness of a cat, the nimble Tiger Cat® II combines the best of both worlds. Making full use of its compact footprint and robust engine, this easily adjustable and extremely durable machine gets into, around and out of tight spaces quickly—putting you on the path toward increased profitability.
PATRIOT
Make A Declaration
Built to deliver maintenance-free and high-performance operation, the Patriot™ makes a statement; it says you're a hardworking lawn care professional that believes in getting a job done right. In other words, this machine is built to make money and leave your customers—and their neighbors—saluting your handiwork.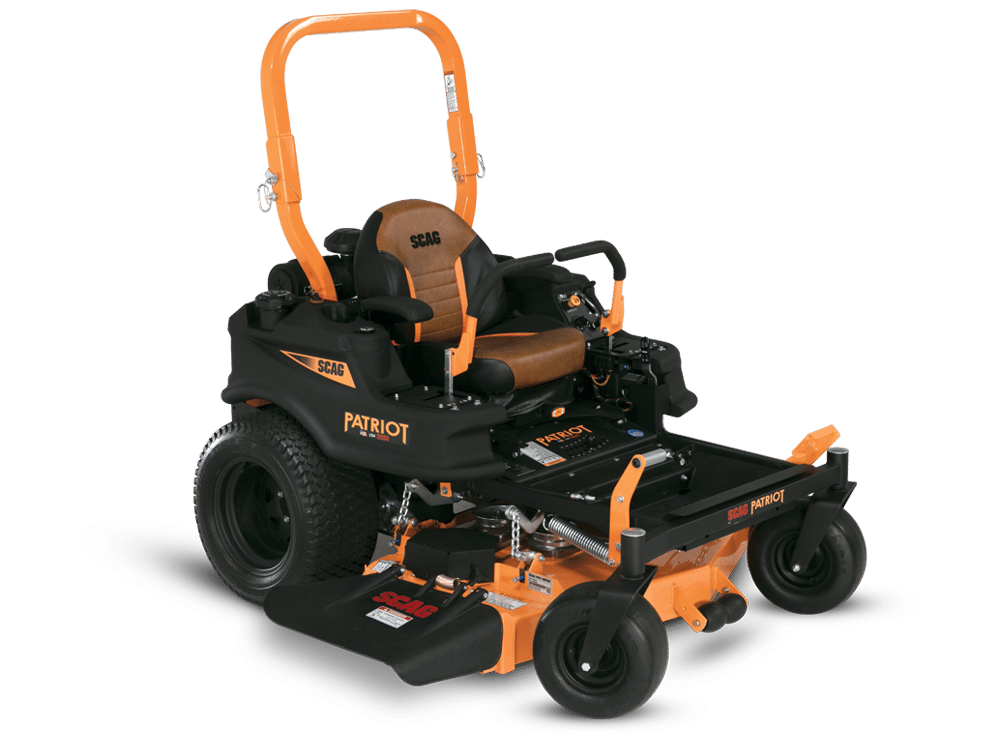 FREEDOM Z
For Pros & Pros at Home
All business—even at home—the Freedom Z® is perfect for landscapers needing a machine that can go the distance or for the pro-at-home who owns a large-acreage lot. Commercial-quality through and through, this machine is comfortable anywhere the job needs to be done.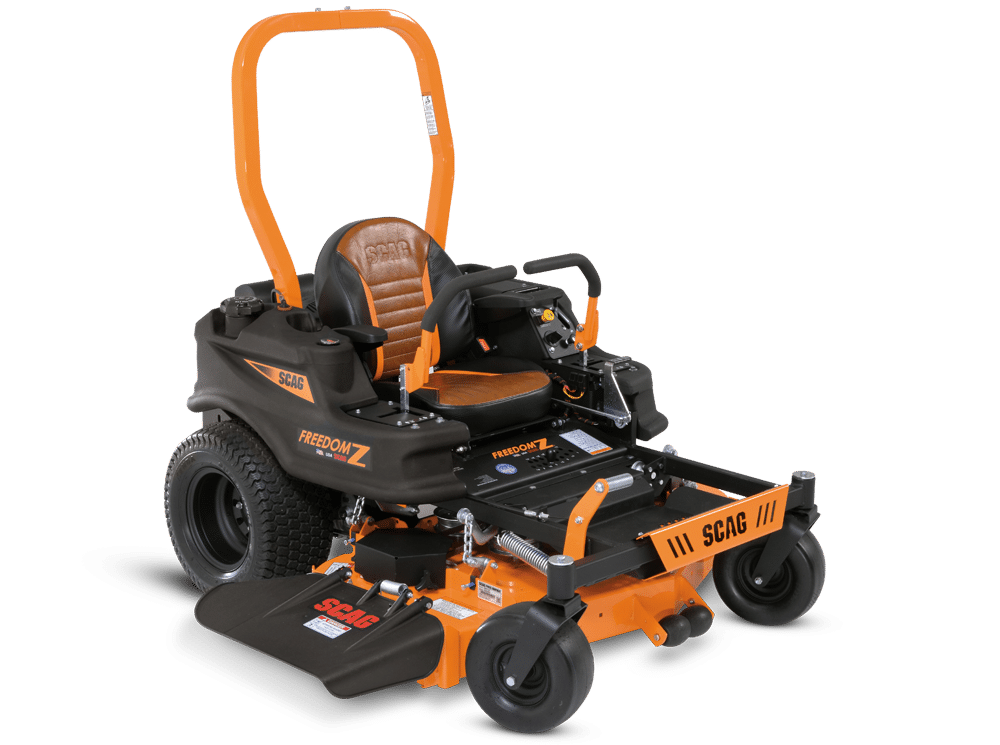 LIBERTY Z
Come Home to the Best
Because every home deserves stripes, the Liberty® Z is designed and manufactured to deliver a top-of-the-line experience at a homeowner price point. A professionally-constructed mower, fit for your own lawn. The Liberty Z gives more people the chance to see why Scag® machines are Simply the Best.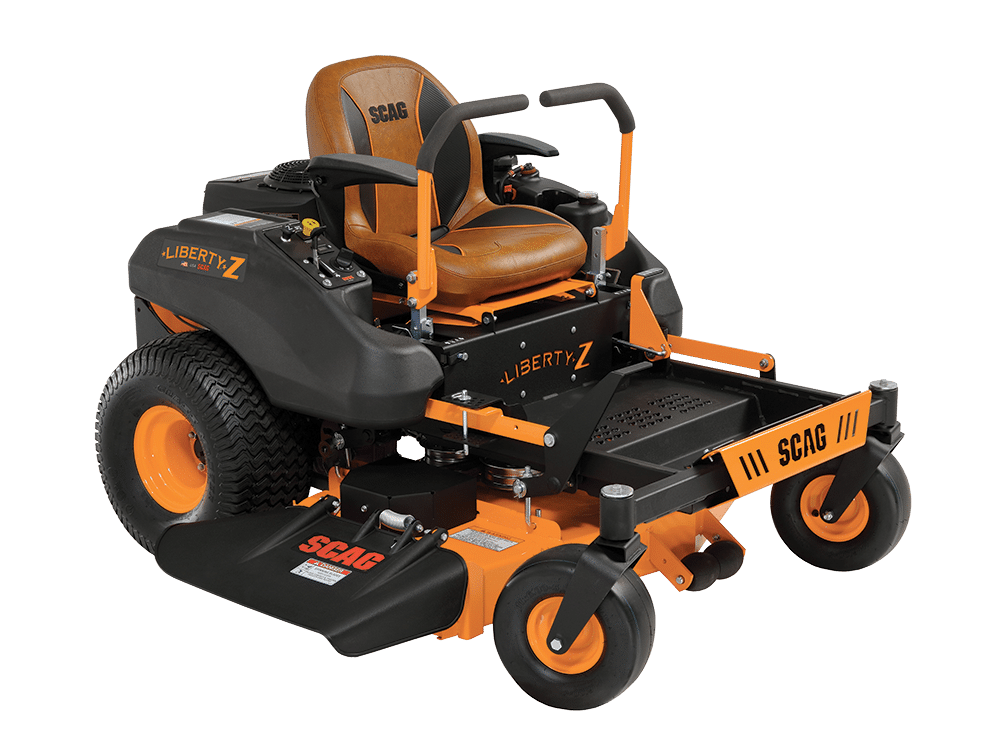 EVZ
Electrify Your Lawn Care Lineup
The EVZ is the first electric-powered unit in Scag's industry-leading lawn mower lineup. Clean and quiet operation is ensured whether you're using the EVZ at home or on the job.  The EVZ gives more people the chance to see why Scag® machines are Simply the Best.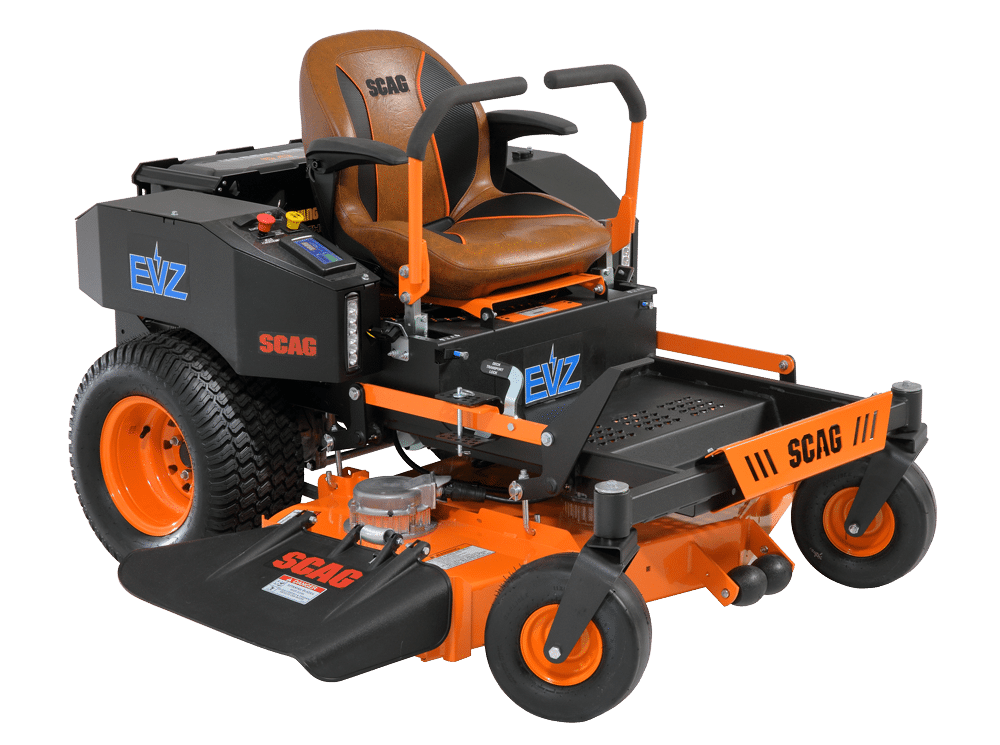 V-RIDE II
Go The Distance
Featuring a comfortable operator platform with first-class suspension that minimizes fatigue, the V-Ride II™ delivers a natural, intuitive and smooth riding position the entire day. With unrivaled performance, stability and durability, this machine helps keep you in tip-top condition to get the job done day after day, year after year.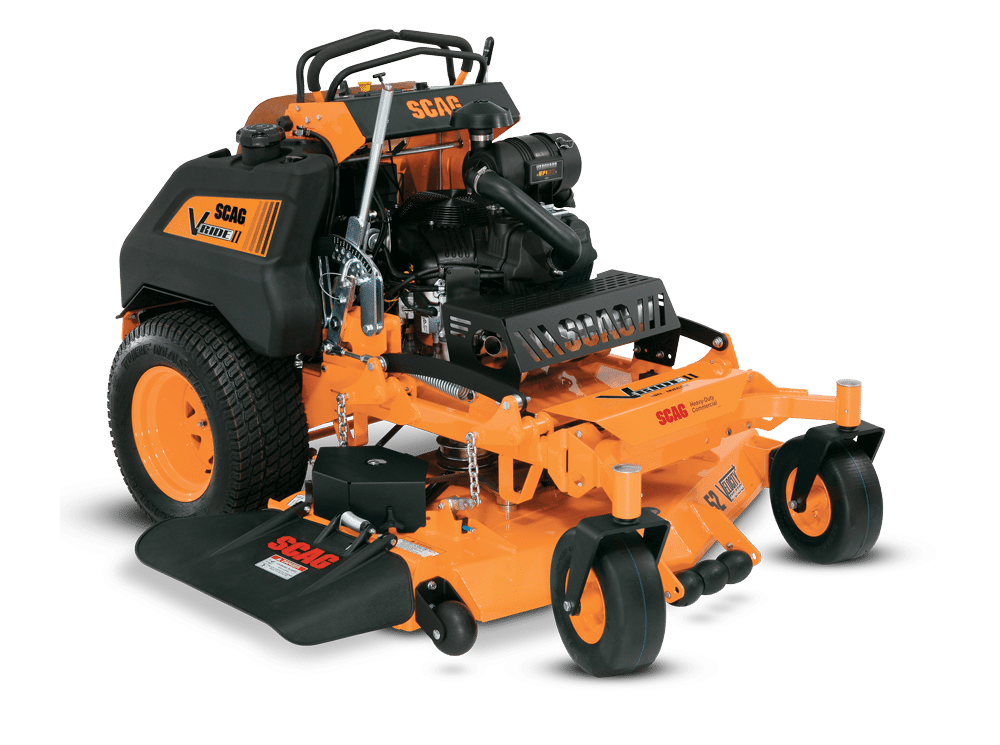 SFC
Finish Cut Walk-Behind
Welded and fabricated using military-grade steel for years of dependable performance, the SFC-30 Finish Cut Walk-Behind Mower is no pushover. Packing big productivity and versatility into a compact form, this commercial-grade machine delivers a beautiful, professional quality-of-cut, helping you put the finishing touches on the job or at home.
TURF STORM
Spreading The Word For Better Turf
An indispensable tool for the serious landscape chemical applicator or those looking to expand their offerings, the Turf Storm™ is built Scag® tough to treat large properties or residential lawns. Offering liquid and dry capacities for maximum productivity and profitability, the Turf Storm helps create better turf more efficiently than ever before.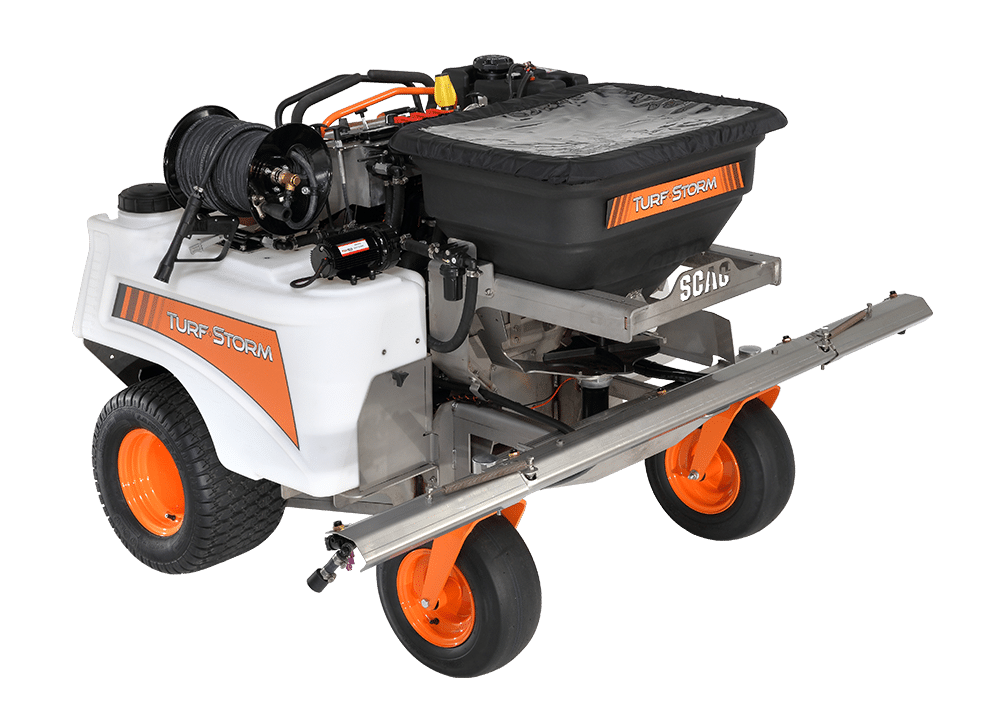 WINDSTORM
A Perfect Storm
A storm is on the horizon, and it's about to blow tough jobs away. Powered by a 37 hp, fuel-injected Briggs Vanguard® BIG BLOCK™ engine, the Windstorm® delivers incredible ground-clearing force. A compact, stand-on design makes maneuvering in tight spaces a cinch while its multi-directional air output aims airflow exactly where it's needed.